Get Cash For Cars Hoppers Crossing With Our Exceptional Service
Magic Cash for cars Hoopers Crossing is a car removal service that offers exceptional service to eliminate vehicles that are no longer wanted. We understand that getting rid of an old car can be a hassle, and we want to make it easier for our customers. Our car removal Hoopers crossing team of professionals will come to your location and provide you with a free, no-obligation quote for your car. We will also take care of all the paperwork and ensure that your vehicle is disposed of. 
Our team of experts can provide you with an accurate and competitive quote within minutes. We will also provide free car removal and towing services and offer your car the best possible price. We accept any make or model of car, regardless of its condition. Once we have agreed on the price, we will take your vehicle away, and you will be paid Cash on the spot. 
We are committed to providing our customers with a hassle-free car removal service at cash for cars Hoppers Crossing. We understand that getting rid of an old vehicle can be stressful, and we strive to make the process as smooth as possible. Our team of professionals is highly experienced and knowledgeable and will be more than happy to answer any questions you may have. We also offer same day service in most cases. So if you want to remove your car today, call us or visit our website to get a free quote.
Unbeatable Cash Up to $15,000 For Your Car
If you're looking to get rid of your old car and don't want to sell it yourself, We are here to help. We offer Cash up to $15,000 for your old car, no matter the make, model, or condition. Our hassle-free process means you don't need to worry about advertising, dealing with buyers, or arranging for pick-up – we handle it all. 
We'll give you a free, no-obligation quote when you contact us. If you accept, we'll arrange to pick up your car conveniently. We also keep all the paperwork simple and will take care of it all. Once we have your car, we'll put the Cash in your hand. 
We understand that parting with your car can be emotional at Magic Cash for Cars Hoppers Crossing. So we make the process easier and more efficient. We've been in the business for years, and our experienced staff can answer any questions. So if you're ready to let go of your old car, contact us today and get Cash up to $15,000. You will indeed find us if you search for Cash for cars near me.
Full List Of Our Services We Buy Happily
Flood-damaged Cars
---
There is no advantage in keeping flood-damaged cars. Sell it to us at a reasonable price.
Written-off Cars
---
If your car insurance company has written off your car and you don't know what to do with it. Sell it to us.
Unregistered Cars
---
It is not legal to drive an unregistered car. So, sell your unregistered car to us to avoid legal trouble. It is better to sell it as soon as possible.
Junk Cars
---
By selling your junk car to us, you can earn Cash and remove trash from the environment. Sell your old car to us.
Scrap Cars
---
Turn your scrap into Cash. We provide excellent cash for scrap cars hoppers crossing based services. sell scrap car to avoid legal trouble.
Burnt Cars
---
If you are still thinking about what to do with your burnt car, then we will help you. We take all types of cars in every condition.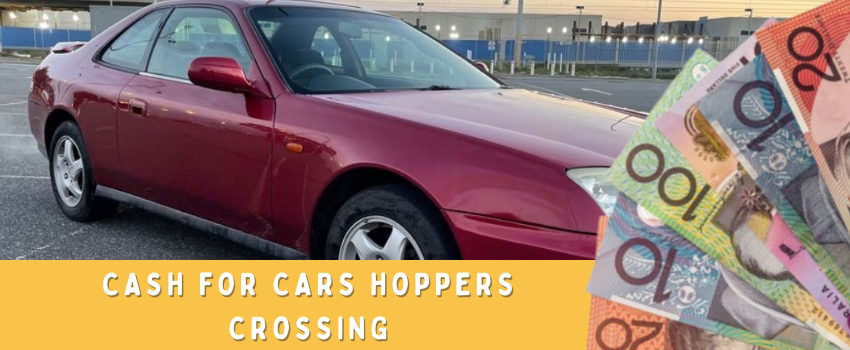 Cash For Cars Services Near by Hoppers Crossing
Why Choose Us
Magic Cash for Cars is the perfect choice for anyone looking to quickly and easily sell their car. Our premium service has made us one of the top car removal companies. From consultation to towing, we help you at every step. We take care of all the paperwork, so you don't have to. Plus, our payment process is fast and secure. We guarantee you'll be satisfied with our services.
With Magic Cash for Cars, you can sell your car quickly, easily, and hassle-free. Please don't wait any longer; contact us today and let us help you get the most Cash for your car.
How it works
Magic Cash for Cars helps you get rid of your old or unwanted cars quickly and easily. Call our toll-free number and provide us with basic details about your vehicle. We will then assess the value of your car and make you an offer. Once you accept the offer, we will send a tow truck to your location and pick up your car. We will also pay you the agreed-upon amount on the spot. We will also take care of all the paperwork and transfer of ownership. The entire process is fast, easy, and hassle-free. All you have to do is sit back and relax while we take care of everything for you. Call us today at +61434787340 or visit our website.